ADD/ADHD Diagnostic and Treatment Center
Family Stress Reduction Institute
Dr. Vincent D'Amico, Psy.D.
Clinical Psychologist
293 Christian Herald Road
Suite A
Valley Cottage, NY 10989
Telephone/fax (845) 353-2229
Phone: 845-639-3ADD (3233)
Fax: 845-639-4197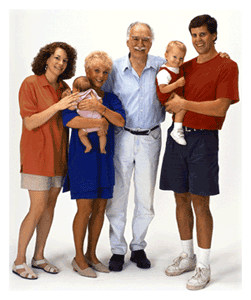 The Family Stress Reduction Institute is dedicated to providing quality holistic mental health care services to children, adolescents, and adults.

Families today are under an enormous amount of pressure. Many responsibilities that compete for our attention include meeting the demands of our profession, effectively managing our family life, and making certain that we are taking care of ourselves. Managing our time effectively to ensure that we are satisfying each of the three most important aspects of our life can drain our energy, causing symptoms such as fatigue, anxiety, and depression.

We all know that it is important to spend quality time with our loved ones. However, how often do we actually schedule time to suspend all agendas and simply relax with our family? How frequently do we schedule family meetings to discuss how each family member is feeling? Do we take the initiative to include in our day at least 1 hour of face-to-face time with our children, free from distractions like television, video games, telephones, and computers?

The Family Stress Reduction Institute's philosophy is based on the principles of balance and harmony. When family life is balanced, harmony will follow. Family management, fun activities that promote communication, and relaxation training are examples of activities designed to improve the ability to derive satisfaction at home. As a result, an environment is created that promotes personal growth, creativity, and comfort. Family stress is replaced by family pleasure.